Pumidors are Really Great. You need one.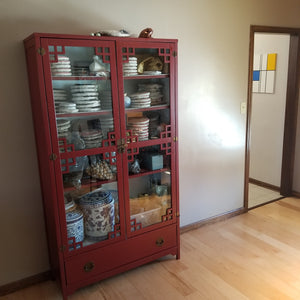 Maybe not this big, but you need one to keep your tea fresh and healthy especially if you live in a drier climate or a climate that gets seasonally dry.  
I made this one from an old IKEA cabinet.  While I didn't document it all, here's basically what I did and you can do it too!
1. Get a cabinet you like
2. Use weather striping all around the doors
3. Seal the seams inside with silicone.  Let dry completely.
4. Cover the entire inside with a vapor barrier.  Get it at your home improvement store.
5.  Drill some holes in the shelves using a hole saw - a drill bit for cutting holes.
6.  Get an electronic humidifier.  I got mine HERE.  The second one down.  
7.  Put the gauge outside so you can monitor it at any time.  Mine stays steady around 70%.
Leave a comment
Comments will be approved before showing up.