Find Good Water Near You!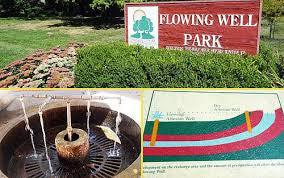 As a tea drinker, you probably know that the most important ingredient in your tea is the water you use.  Since tea is mostly water, it follows that the better the water, the better the tea ;)
Tap water varies among locations and can range from really good to terribly chlorinated. If you're in an area that doesn't have good water, you can buy mineral water but better than that.. find a natural spring near you for free!
Last evening, a friend dropped by my hometown for some tea so I suggested we meet at a natural Spring near my home called "Flowing Well Park". The mineral content of the water is great, it's tested for safety each month, and it makes for amazing tea. We made lots of tea right there in the park.
I wondered how many more were around the country and did a little research. Maybe there is a natural Spring or artisian well near you? Check this website to see worldwide: www.findaspring.com
Leave a comment
Comments will be approved before showing up.